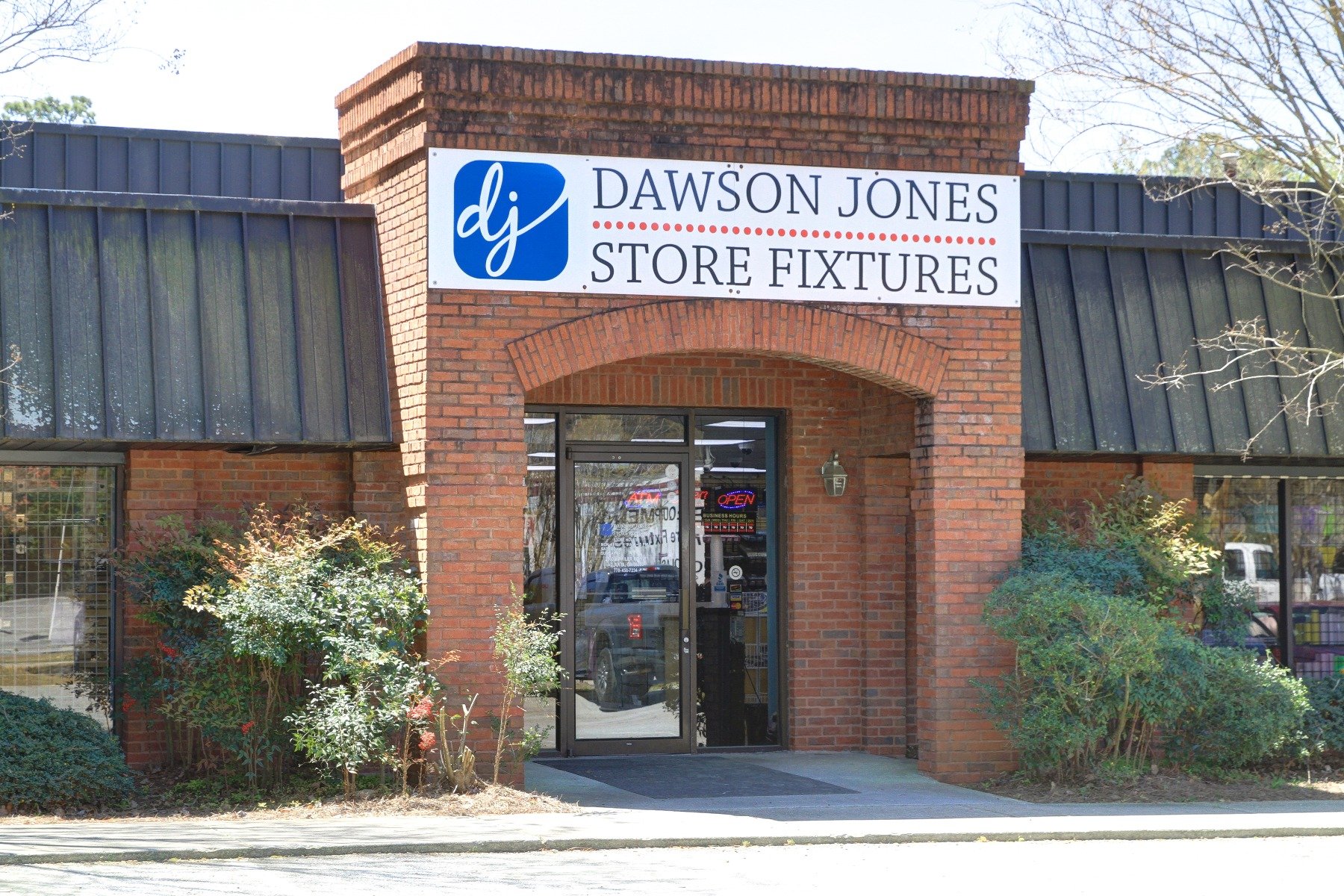 About Us
Dawson Jones is your one-stop shop for all your store fixture and supply needs. We are a family owned business where the employees and customers are treated as such. It is our philosophy to put the customer first. Here at Dawson Jones we are dedicated to giving our customers not only an enjoyable shopping experience, but an effective one as well. It's not just about making a sale, but rather building a relationship with our customers. We want to make sure you select the items you need for your shop. When our customers succeed, we succeed.
At Dawson Jones you will find a large selection of display cases, counters, mannequins, grid, slatwall, retail racks, clothing hangers, wall displays, shopping bags, tagging guns, promotional signs, jewelry displays and so much more!
Located in Atlanta we are the premium spot for store fixtures and supplies in Georgia, Alabama, Tennessee, Florida, South Carolina and North Carolina.
Opening, renovating, and/or running a business can be tough. Let our experienced sales team help you pick out exactly what you need for your store. From the tiniest details such as bags and tags to the overall structure with displays and counters, we are here to help.
The History Behind Dawson Jones
Dawson Jones was founded back in 1989 by Lyndon Dawson and Steve Jones. It started small, selling clothing hangers out of a garage, to buying and selling used equipment out of a warehouse in Lithonia. In 1993 Lawrence McFall joined the team, and with his experience in store fixtures, the team expanded into a larger warehouse off Chamblee Tucker. In 2000 they moved out of the warehouse and into the current location on Amwiler Rd. in Atlanta.
Unfortunately, Steve Jones and Lawrence McFall both passed away in 2012 and are greatly missed by their Dawson Jones family. McFall retired back in 2002, while Steve remained a strong partner in the business until his passing. Reminiscing on his partners and the business they created, Dawson states,
"Being the youngest of the partners I was able to gain an invaluable amount of knowledge and experience from Steve and Lawrence. Steve was not only the best negotiator I've ever seen, he was one of the best friends I ever had. Lawrence was one the best salesman I ever knew. To him it wasn't about the amount of the sale, but the success of the customer. Dawson Jones Store Fixtures is a combination of who I am and who they were. I strive to honor the knowledge they left me each and every day. I think Lawrence and Steve would be proud of Dawson Jones Store Fixtures."
Since their passing, Lyndon and his wife, Mitzi Dawson, have continued to lead and grow the company into what it is today. Over the years the Dawson Jones team has become a family of its own. When you come and shop with us you will feel like family too.